ISPA 'Best Dedicated Hosting Provider'
We are delighted to announce that at the 17th Annual UK Internet Industry Awards, the ISPAs on 3rd July 2015, we were crowned 'Best Dedicated Hosting Provider 2015'! Following several months of independent testing conducted by Thinkbroadband.
The judges were impressed at how Memset offer hassle free, high quality hosting, with a strong UK base and sustainability at its core.
Our Pre Sales Architect, Nathan Johnston and Tilly Morgan, Sales Adminsitrator were at the awards to collect the trophy for Memset.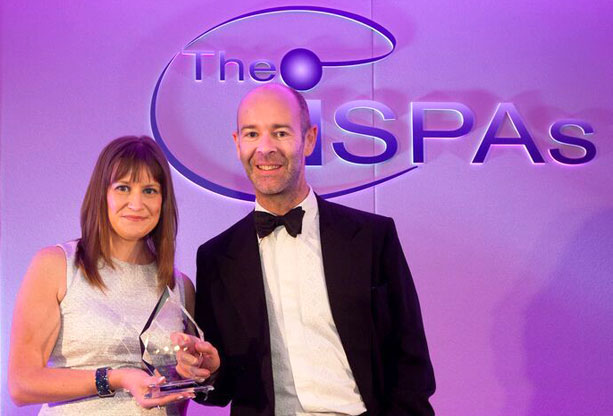 To learn more about our dedicated hosting, please see:http://www.memset.com/dedicated-servers/physical/
Best Enterprise Cloud Storage Product at the Computing Vendor Awards
At Computing's inaugural Vendor Excellence Awards celebrating the achievements of technology vendors and service providers, Memstore won the Enterprise Cloud Storage Award at the award ceremony held Friday 10th July 2015.
The judges said: "An impressive SME offering in a space crowded by big players. A great product and offer, with an excellent approach to challenging vendor lock-in."
Our Chairman, Ken Smith and Katie Olver, Chief Marketing Officer were at the awards to collect the trophy for Memset.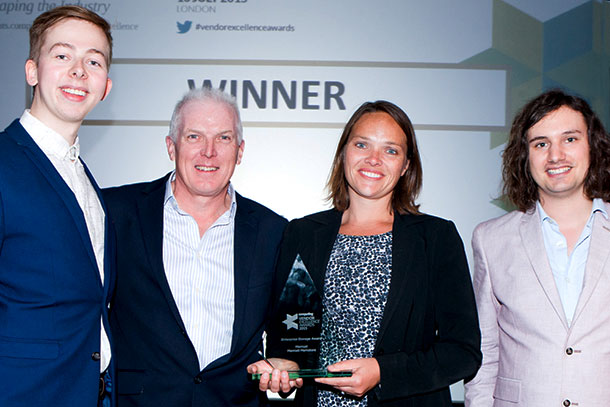 To learn more about our cloud storage product, please see: