As we enter the final month of 2018, we're proud to unveil what our team have been busy working on the last few months. A fresh new look and feel for Memset. Having collated and studied feedback from customers over the last few years we learnt that our website needed an overhaul to make it easier for our customers and prospective customers to use and find the information they were looking for. 
Having not revamped our website in a number of years we agreed with feedback that it had become a little cluttered. We know that change can be scary so below we've highlighted some of the key updates for you. 
Key changes to Memset.com
Header and navigation layout
You can now find all of our services such as Cloud VPS, Dedicated Servers, Cloud IaaS and Storage in one place alongside our networking solutions and our expanding security solutions. 

As well as working on a new look we have been working on developing partnerships with some big names in cybersecurity to help our customers stay secure. Earlier this year we launched F-Secure Radar for Vulnerability Management and Cyberis Penetration Testing with many more security solutions being added over the next few months. 
Memset Control Panel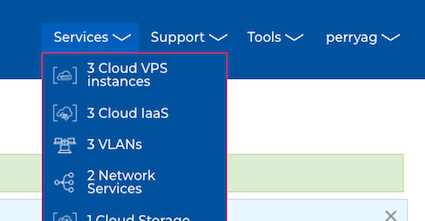 We have added a new menu system to the Control Panel so you can more easily find what you are looking for, Over the next few months, we will continue working on decluttering the website even further. We didn't want to change too much in one go, so if you have any feedback or ideas for what you would like to see in the control panel please contact us or talk to your account manager.  
Support packages name changes
We're updating the name of our support packages; Managed Infrastructure has become Standard and Managed Platform has become Premium. The packages themselves have not changed, but we will soon be offering Premium Plus, a more cost-effective way for you to gain access to technical support for your entire Memset estate. If this is something that might be of interest then please contact your account manager, the account management team or request a callback. 
Memset homepage updates
With our fresh new look comes a de-cluttered homepage and a new services page where you can research and shop all our solutions in one place.
While you're having a look around if you spot any errors or have any feedback please do let us know so the team can get these corrected. Either contact your account manager or the account management team or contact the marketing team directly.