Memset has become a Corporate Sponsor of Security BSides Athens, part of the world's leading community-driven framework of security events, helping researchers, professionals and InfoSec enthusiasts to come together and exchange knowledge.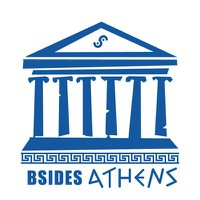 Security BSides events are free community-run events providing a forum where professionals, experts, researchers and InfoSec enthusiasts can discuss existing and emerging technologies. BSides is not restricted only to ethical hacking, but is also open to a wide range of security-related subjects such as incident response, industrial systems, IoT security, digital forensics, security standards and compliance.
The one day conference is being held in Athens for the second time on Saturday, 24 June 2017 and is expected to bring together over 150 security professionals from all over Europe.
Thomas Owen, Memset's Head of Security (@tomsioncati) stated, "Security has been a top-flight issue for major enterprise and world governments for some time now, with billions being invested into ever more powerful and complex offensive and defensive capabilities. However, grass-roots communities of researchers and hackers are where many of the most interested (and alternately useful and alarming) developments have sprung from. Memset is proud to help a more European BSides grow in one of the most interesting geographies for new security thought and research.
Memset provides highly secure, compliant and highly available infrastructure and reliable data storage services for business and government from UK-based data centres.
Find out more about the BSides Athens event.
Don't forget to follow the event on twitter @BsidesAth and make use of the following hashtags #BSidesAth or #BSidesAthens for your posts.