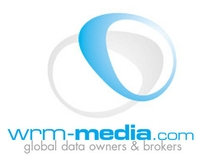 WRM-Media is the media marketing arm of consumer websites Who-Remembers-Me.com, WRM-Dating.com and WRM Surveys.com. The majority of our postal and email data is collected from Who-Remembers-Me which was founded in 2003 to reconnect old friends from all walks of life across a global network.
In 2007, Who-Remembers-Me's annual membership fees were abolished in favour of international digital and direct marketing, driving WRM-Media to become a big player in the mass email marketing arena.
"WRM Media provide email marketing solutions to clients like Samsung and Reader's Digest. We send about 150 million emails a month to members of our opt-in database so it is essential that we have a reliable hosting service. We had difficulty in finding a company that could offer a stable hosting platform to this extent until we found Memset. Memset has helped us create the whole infrastructure that powers WRM Media and, as a result, we can focus on working for our clients, safe in the knowledge that Memset will be able to host our servers without a hitch."
Emily Goodyear, PR and Marketing Manager WRM Media
WRM Media has been a customer of ours for many years and we have seen them grow their server numbers and infrastructure hugely with us in that time. I think what has made this relationship easier over the years is the fact that both of our companies have almost zero staff turnover and, as a result, we have dealt with the same people at WRM Media and they have always dealt with the same people at Memset which, in this industry, is quite rare nowadays.
Nathan Johnston, Sales Manager, Memset Ltd