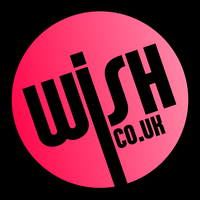 The Problem
Wish.co.uk is one of Britain's leading gift experience websites. Offering everything from hot air balloon flights to zombie boot camps, it has become massively popular, helped by positive press coverage and complimentary tweets from celebrities such as Stephen Fry. Having a solid sense of who it is and what it offers has also been an important part of the website's success as the site says: 'lower prices, guaranteed security, VIP customer service, life-changing experiences and a commitment to doing our bit for the environment'.
The downside to all this attention was that the site simply couldn't cope with the demand. Like many online businesses, it had started out as a relatively simple operation, working from a single server. However when traffic spiked, the site froze and, alarmingly, they started losing sales. In the words of Richard Kershaw, director of Wish.co.uk, 'our cloud hosting package basically fell over.' They needed help and contacted Memset.
The Solution
The answer, on the face of it, seemed to be a bigger and better cloud-based solution, but Memset wasn't so sure. 'In the case of Wish.co.uk,' says Kate Craig-Wood, MD of Memset, 'a dedicated server was an obvious fit with their load levels, bandwidth requirements and guaranteed disk space.' This was a single Quad Core Xeon server with 16 GB RAM and two disks in a RAID 1 configuration. Quite often with larger database driven websites a Virtual server is not the best solution due to the lower disk performance that they offer. On discussion with the customer we decided that based on database load, budget and ease of management a more traditional approach was best for all concerned.
The Benefits
First and foremost, the solution coped with the increased demand. One of Wish.co.uk's commitments is that, in their words, 'we aim to make shopping with us as much fun as the experiences we sell'. The dedicated server that we deployed for them has made the site noticeable quicker, more responsive and more reliable due to the 24/7 monitoring that has been provided. Wish can also pick up the phone and speak to a dedicated account manager should they have any issues and are also guaranteed a response time on E-Mail of 15 minutes should they have any technical queries or questions.
The Client Says
'For a business looking for value and reliability, I would personally stay with dedicated servers. I now have full control of hosting costs and get no unpleasant surprises at the end of each month. Furthermore, our set-up with Memset provides us with the flexibility and scalability to expand to meet seasonal or extraordinary peaks of demand without the need to invest in more servers or additional bandwidth to meet unusual demand,' said Richard Kershaw, Director of Wish.co.uk.