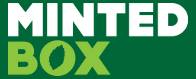 The Issue
Situated in Farnham, Minted Box is a fast growing UK based company which develops complex web solutions and specialises in an intuitive CMS to drive their customers' websites. Their aim is to grow steadily and healthily over the coming years and deliver one of the best CMS solutions on the market. Established in 2009, Minted Box could be considered a new player in the market but has already started to prove itself as a company to watch. They were struggling to find a reliable and agile hosting partner to help deliver hosted solutions to their growing customer base.
Minted Box is the development 'engine room' for many agencies and direct clients who recognise the advantages of using a skilled team while they get on with being creative and innovative with their business. It is a flexible company that makes a refreshing difference to the uncertainty of freelancers or the bottlenecks of internal developers.
In addition to complex development projects, they have created MINTcms, an intuitive content management system that forms the backbone of the websites they create. With in-line editing, drag and drop widgets, e-commerce and a host of brilliant features, it is fast becoming the CMS of choice. MINTcms is both secure and simpler to use than many open source alternatives.
Within the last 12 months Minted Box has worked with Memset on about six client projects to host their CMS system, including a high profile deployment within Tesco. Iain Bell, Managing Director of Minted Box, comments:
"We built a site for Tesco recently that uses two servers, one for the database and one for the site. As part of the deployment Tesco performed extensive security tests on Memset's network and the website over a period of two weeks. Suffice to say both of us passed with flying colours."
The Solution
Iain contacted us over a year ago, unhappy with his current hosting arrangements and giving us an overview of his requirements. We suggested that he considered our Miniserver VM® virtual servers as these can be deployed as a cluster on their own private network, with separate web and database servers, and can then be upgraded as the customer's requirements grow. Nathan Johnston, Sales Manager of Memset Ltd, said "It is always a pleasure to meet a web development company that has a clear focus in terms of their own core offerings and the requirements of their customers including budget, expectation and management. This always makes it easy to make recommendations and form an ongoing relationship to both successfully deliver the solution and support them in the future."
The Advantages
Agile servers that can be deployed in 20 minutes
Virtual servers that have proven security
Ability to upgrade and downgrade on demand
Virtual server clusters
The Client says
When we spoke to Minted Box we found it interesting that they recommend our services without adding any margin. Instead they simply recommend a suitable hosting package from Memset directly to the client, who then comes to us to independently to purchase their servers. Minted Box know that they can simply refer a customer over to Memset and they will be treated carefully and provided with the right hosting platform for both their requirement and their budget.
Iain Bell, Managing Director of Minted Box, comments:
"If we even had a slight problem with the service we would easily shy away from recommending a particular host. We don't make money out of our recommendations. I'm a great believer in doing what we do well and sticking to it."
Over 80% of Memset's clients are providing our hosting indirectly to customers in some shape or form. It seems that these days most of our customers are either software providers, development companies, web developers or IT consultancy companies. As a result, many of them want to play to their core strengths and work with Memset to get their products in the Cloud when they are sold directly to end users.
James Alvarez-Buylla, Director of Development at Minted Box, comments:
"...we (had) used another hosting provider in the company's infancy. I found that company on Google and it was what I needed at the time, but the downtime was frequent and they had no regard for customer service, however at the time this was not a business critical decision. As the company grew we knew we had to migrate to someone who could keep our services online, all the time. There is a lot to be said for a kind, reliable and friendly host."