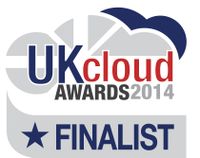 Memset, a UK-based leading provider of cloud IaaS solutions, has been shortlisted in three categories at the first-ever UK Cloud Awards. 
The awards, launched by Cloud Pro, in association with The Cloud Industry Forum (CIF) and techUK, are designed to reflect the growing importance of cloud within the UK's technology community.  
Hoping to scoop the title of the UK's 'Best IaaS Provider', Memset is up against Amazon Web Services, Outsourcery and
 Skyscape Cloud Services for this prestigious title that seeks to recognise the organisation that is providing flexible, affordable and reliable infrastructure to the market.
Memset's storage product Memstore has also been recognised as a finalist in the 'Storage Product of the Year' which seeks to recognise products that have added capability, economic benefit and assurance to the storage of data for UK organisations.
Finally, Kate Craig-Wood, Memset's MD is in the running for 'Cloud Personality of the Year' which intends to recognise a person whose contribution to the UK cloud market has an outstanding contribution to the progress that has been made to date. 
Craig-Wood was not only co-lead of the technical strand of the Cabinet Office's G-Cloud project, but she's gone on to establish the 10% Group, a group of cloudy SMEs which have been vital in continuing to help shape the G-Cloud programme and ensure the government stay true to their promise that 25% of public sector spend will eventually go to SMEs.
Kate is also the only SME representative on the European Cloud Partnership steering board.
techUK director, Ian Osborne (who was also one of the judges) said: "The awards represent an important moment for the cloud industry and techUK is working closely with these businesses to ensure UK cloud companies have access to market intelligence; can develop their commercial networks; and have the opportunity to enter new markets, both domestic and international. The quality of the entries for the UK Cloud Awards was truly outstanding and is indicative of the talent, innovation and huge potential of this industry."
Memset find out if they will be crowned winners at a ceremony at London's City Hall on 26 February 2014.