IaaS solutions with the Memset Miniserver VM®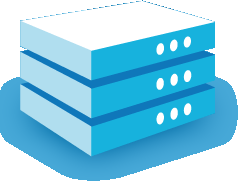 As well as offering our Miniserver VM®virtual servers on a monthly basis we also offer them by the hour. This is especially suitable for users who have very variable resource requirements, or if you need to rapidly deploy test systems.
If renting virtual machines by the hour they are more expensive, so if you need them for more than a month at a time it is cheaper to rent them monthly.
Per-hour Miniserver VM®pricing
| Miniserver VM® | Guaranteed CPU | RAM | Disk | Hourly charge |
| --- | --- | --- | --- | --- |
| VM1000 | 1x 0.2GHz Xeon | 512 MBytes | 40 GBytes | $0.013 |
| VM2000 | 1x 0.4GHz Xeon | 1 GByte | 60 GBytes | $0.024 |
| VM4000 | 2x 0.4GHz Xeon | 2 GBytes | 90 GBytes | $0.040 |
| VM8000 | 2x 0.8GHz Xeon | 4 GBytes | 140 GBytes | $0.071 |
| VM16000 | 4x 0.8GHz Xeon | 8 GBytes | 200 GBytes | $0.142 |
| VM32000 | 4x 1.50GHz Xeon | 15 GBytes | 300 GBytes | $0.269 |
| VM64000 | 8x 1.50GHz Xeon | 30 GBytes | 500 GBytes | $0.475 |
Bandwidth is charged at $0.16/GByte. Solid State Disks (SSD) are available for some configurations.
Please note that there is a small $1.58 setup fee for all per-hour Miniservers, which we waive for existing customers*.
See the Memstore™ Cloud Storage page for additional storage pricing.
Benefits of buying infrastructure as a service
Halve your costs - (see case example below) IT infrastructure is all we do, and all we specialise in. We are experts in all the required fields; asset management, energy efficiency, virtualisation (without license fees), systems administration, networking, etc etc. Thanks to our expertise, economies of scale (larger data centres are much more efficient) and massively automated systems we are able to provide industry-leading service quality with a minimal cost base.


Flexibility - With Memset® you can pick-and-mix from our selection of server solutions. We can rapidly provision anything from a Virtual Machine to a multiply-redundant enterprise server cluster, as your business requirements change.


Avoid capital expenditure - We own and operate all the servers, so there is no up-front cost or capital expenditure. All you get is one simple monthly fee. Additionally, you can start small and scale up your infrastructure as your requirements grow, rather than having everything ready from the outset.


Cost control - All our services are provided on at most a monthly contract, so at any one point you are only obliged to pay us for the next 30 days, with per-hour billing also available on VMs. No fixed overheads, no lengthy contracts from which you cannot escape. Also, since we give you itemised billing for each server you get total cost transparency (eg. you can see exactly what an individual department's IT systems are costing).


Improved reliability - Thanks to our many-years of expertise, our policy of using standardised hardware (for rapid replacement), and multiple-redundant power and network facilities we are able to offer a 99.95% single-site network uptime guarantee, and a 3 hour hardware replacement guarantee. Any replacement hardware will be deployed with an equivalent or better specification. We don't do downtime.


24/7 cover - We pride ourselves on spotting problems and fixing them even before our customers become aware that there was one - all they get is an email notifying them that we identified and resolved an issue while they slept peacefully. Our customers are never expected to have to wait for an engineer to get on site to fix an issue - we are there, ready to fight the fires immediately, 24 hours a day, 365 days a year.


Go green - We were the UK's first Carbon Neutral® hosting company and have maintained industry leadership since in the field of green hosting. The Carbon Reduction Commitment legislation comes into effect from 2010, and one simple way to avoid worrying about its impact on your company's IT is to outsource your entire infrastructure. In the short term, energy-efficiency is synonymous with cost-efficiency in our business, and we pass those cost savings on to you. Read more about our green awards and energy efficiency policies.
For more technical information on our cloud platform please see our Miniserver VM virtualisation technology page.
Case study example
Take a typical medium-sized non-IT business which has a small data centre room with 10 racks and 100 servers, aged between 0 and 4 years old. Assumptions:
3 year hardware refresh cycle
No virtualisation
70 servers running single apps
20 servers in clusters running high-capacity tasks
10 storage servers
Team of 3 systems administrators
The current costs to this business for their mini-data centre add up as follows (including associated overheads):
| Item | Cost/item/year | Count | Total |
| --- | --- | --- | --- |
| Staffing | £35,000 | 3 | £105,000 |
| Server capital | £400 | 100 | £40,000 |
| Power & cooling | £430 | 100 | £43,000 |
| Space (/sq foot) | £35 | 1,000 | £35,000 |
| Total | | | £223,000 |
When this typical client migrates to us (which can happen gradually in a piecemeal fashion) we would move them to the latest high-performance servers and storage solutions (meaning less boxes), and help them to take advantage of virtualisation (giving huge savings). Further, we include the power, housing, capital and full management costs of the servers in the price:
| Item | Cost/item/year | Count | Total |
| --- | --- | --- | --- |
| Miniserver VMs | £600 | 70 | £42,000 |
| Dedicated servers | £3,600 | 10 | £36,000 |
| Storage servers | £6,000 | 3 | £18,000 |
| Total | | | £96,000 |
In this example the customer would save a massive 57% (£127,000 per year) on their IT costs, and at the same time would gain all the other benefits listed above for free!
Please contact us today for a free, no-obligation, low-stress technical sales consultation.
* conditions apply