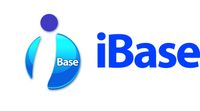 The Issue
Headquartered in London, iBase Systems Ltd (iBase) is a UK leader in the development and delivery of software solutions that streamline the collection and distribution of data, increase productivity and deliver cost savings, improved customer service and enhanced management control.
Trading since 1999, iBase has developed a range of applications that use proven software system designs and innovative mobile technologies to help public sector organisations unite operational data collection requirements and make it readily accessible to the people that need it, regardless of the data source, the user location and their technical ability. In addition to
Envirohub, its forms and maps based software suite designed for hand held computers, iBase is best known for Transhub iTRACE, it's travel plan management software.
Last year, on learning that the Government's cloud computing strategy was to encourage public sector organisations to start using applications in the cloud, iBase looked for a cloud provider to host their Software as a Service (SaaS) solution, bringing increased flexibility and remote access to the local authorities using the software providing them with access to key information down to the minute.
The Solution
With over 30% of local authorities across the UK having
already adopted the iBase Transhub, travel plan monitoring software, developed
in collaboration with Transport for London (TfL) and WestTrans, iBase needed to
have full confidence in their hosting provider to deliver 24-hour support at
the very highest level. Memset were able to provide a 99.995% network uptime
guarantee with all Miniserver VM® Virtual Servers and Fully Dedicated Servers.
Further, their Miniserver clustering service, making it
possible to cluster vLANs on miniservers and full servers enabling load
balancing across a mixture of servers was ideally suited to iBase's
requirements. As a result, iBase took out 3 dedicated servers and 8 miniservers
with Memset.
Being able to mix dedicated servers and VMs together has
delivered the enhanced reliability the public sector require, yet the cost
savings and flexibility that iBase were looking for.
The Benefits
Migrating to Memset has freed iBase Systems from the annual
cost of an enterprise software licence, while the IaaS hosting configuration
including a cloud-based hosting environment, offers the extreme flexibility and
cost efficiency of being able to scale resources, thereby saving considerably
when compared with a totally dedicated server installation. The security of
critical information and databases is maintained through firewalled, dedicated
managed servers.
Cloud control features have allowed for things like
auto-scaling and the cloning of servers.
"The upside of hosting on someone else's infrastructure
means that we can continue to concentrate on further developing our performance
monitoring systems that can deliver significant cost savings for local
authorities," said Dan Blanchet, Commercial Manager of iBase Systems.
The Client Says
"The trend toward SaaS continues to increase due to the
numerous benefits of implementing hosted solutions. However, security,
reliability and support are still a concern for many businesses, especially the
public sector," said Dan Blanchet, Commercial Manager of iBase Systems.
"However, we have addressed this issue by expanding our relationship with
G-Cloud approved service leader, Memset whose SaaS infrastructure enables us to
focus on the software while they take care of the infrastructure."
Last updated 21 April 2016, 10:13 GMT