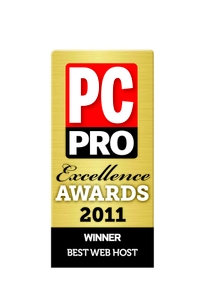 Memset, the UK's leading virtual machine cloud provider, has been awarded the PC Pro Excellence Awards 2011 for Best Web Host. This is the sixth consecutive year that Memset has scooped this prestigious award at the PC Pro Reliability and Service Awards held last week.
These awards are the most comprehensive guide to customer support and product reliability in the UK and Europe and are compiled from the UK's largest independent survey of IT customer satisfaction. This year, more than 11,000 people voted in the survey, with each of the 19 awards decided by reader votes alone.
PC Pro said: "A reliable web host is every bit as critical as a dependable ISP to an online business, and there's no doubting Memset's credentials. In excess of 99% of Memset's customers said they would use the company again - the highest score for any company in any category of this year's awards."
Kate Craig-Wood, founder of Memset said: "The PC Pro Awards continue to be one of the most respected accolades to win in the IT industry as they are awarded purely by public vote.  There is no better testament to our service.  We are delighted to have won this award for an amazing sixth time and are grateful to our customers for their continued support."
"Our continued success in the PC Pro awards is down to the Memset crew, for their unwavering dedication and hard work over the last 6+ years," concluded Craig-Wood.
Alasdair Davies, who took the time to vote for Memset in the awards said: "Memset are by far the best host I've used. Phones are answered in less than 10 seconds and email support replied to in less than 10 minutes."
Memset were also a finalist in the category of Business Product of the Year with their Miniserver technology.