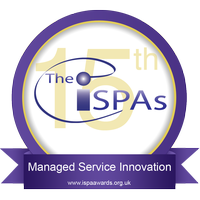 Memset the award-winning IaaS company has today revealed they will be competing to take home the coveted title of Managed Service Innovation at this years ISPA Awards. Now in their 15th year, the ISPA Awards are the UK's longest running Internet industry awards.
As one of 40 companies shortlisted within 15 categories, Memset have made the cut with their innovative  Miniserver snapshot functionality which is a handy, system-wide configuration management tool enabling customers to replicate data to non-master sites to be used to create new servers or re-image existing ones.
Winners will be unveiled at the prestigious awards ceremony taking place on July 11, 2013 at the Park Lane Sheraton Hotel in London.
Guildford-based Memset is up against EuropaCom, Media Service Provider, Timico and Virtual Internet.  Commenting on the shortlisting, Kate Craig-Wood, Memset's MD said: "We are constantly striving to introduce new tools and functionality to give our customers greater flexibility and control over their cloud environment. It's an honour to have one of our innovations recognised by the ISPA's expert judges and we're delighted to be shortlisted for the ISPA Awards again this year."
ISPA secretary general, Nick Lansman, said: "Congratulations to all those shortlisted for the 15th ISPAs. The two new categories again demonstrate the innovation of our industry and the diversity of the internet sector in the UK. The ISPA Awards are now 15 years old and it's still great to be able to celebrate successful British businesses."
"To be nominated is a big achievement, with rigorous technical testing and written entry forms analysed by expert judges or votes from customers. I look forward to the ceremony and best of luck to all entrants," concluded Lansman.
-ends-