Cloud IaaS (Powered by OpenStack) for Government
The best value public cloud of any UK operator
vCore(s)
RAM
Storage
Metered Connection
Per hour Linux
1
1GB
40GB
1Gbps
£0.015
2
2GB
40GB
1Gbps
£0.023
4
4GB
40GB
1Gbps
£0.041
6
8GB
40GB
1Gbps
£0.075
8
16GB
40GB
1Gbps
£0.144
12
32GB
40GB
1Gbps
£0.283
16
64GB
40GB
1Gbps
£0.599
24
128GB
40GB
1Gbps
£1.112
Request a call back Email Us
Memset's Cloud IaaS is available on G-Cloud
Every Project Includes
Max Bandwidth Per Project 1 Gbps
Unlimited IOPS
Powered by OpenStack
UK data centres
Technical Support
Self Managed OpenStack Service Level
Free Set Up
Billed by the hour with no contracts or hidden costs. Maximum bandwidth per project is 1Gbps. IPv4 addresses are available at £2.00 per month. Our prices are completely transparent and outlined for you above.
Looking for OpenStack Consultancy Services
£1,000 per person / per day
This OpenStack onboarding package includes consultancy, workshops, training, architecture design and proposal as well as ongoing support.
Get In Touch
The Next Generation Of Government Cloud
Powered by OpenStack, Memset's Government Community Cloud is a rapidly deployable, elastically scalable, highly secured, open source IaaS solution built especially for UK public sector. Built to power everything you need from intricate, rapidly changing workloads, to scale-sensitive deployments such as development systems or large-scale web applications, delivered with the added assurance of the Government Community Cloud.
Pay-Per-Use
Turn capital expense into operational expense. Deploy secure, elastically scalable and high performance VMs on a pay-per-use basis.
Quick Deployment
Create complex multi-tier architectures in the Horizon dashboard or orchestrate your deployment via Heat Templates and watch dynamically flexible virtual solutions spin up in seconds, not hours.
100% Open Source
Powered by OpenStack and Ceph. Helping you transition to an open and transparent cloud platform.
Avoid Vendor Lock-In
Pure OpenStack open API support, providing portability of your apps and data among cloud providers to avoid vendor lock in.
The Most Flexible Cloud Hosting For Government
Memset's Cloud IaaS (powered by OpenStack), available on G-Cloud, is designed especially for government to give you the flexibility and true open source cloud computing solutions you need in line with UK digital strategy transformation.
Simple Web-Based Dashboard
Interact with your OpenStack Cloud via the control panel, or using any of OpenStack's open APIs.
Developer Flexibility
Automate deployments with OpenStack Heat and integration with SCM and automation infrastructure such as Puppet, Chef and Ansible and web-hosted tools such as ManageIQ.
High Scalability
Scale both vertically and horizontally by creating servers with additional resources (memory, vCPU, disk volume, etc) or spin up additional servers to handle similar or different infrastructure workloads.
The Best Open Source Cloud for Government
Supported by a Ceph-based storage platform with the latest generation flash technology. Maximise the flexibility, elasticity and cost-effectiveness of your storage whilst maintaining high IOPS and responsive servers.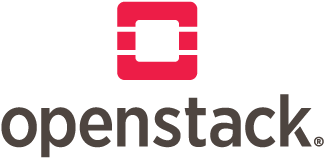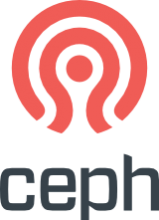 Secured Architecture For Government

Memset's OpenStack environments have been architected from the ground up to maximise security and stability. Strong encryption, segregation and security monitoring controls and a comprehensive approach to vulnerability management are in place throughout the shared infrastructure, validated by expert third party advisors and penetration testers. Customers can rely on our industry leading foundations to build their own highly secure environments.

Memset OpenStack, subject to the same stringent security controls and compliance requirements as our highest security government services. A highly segregated internal architecture, rigorously tested by world-class CHECK teams and administered by BPSS and SC cleared UK staff.

All OpenStack projects are supplied with an account-level instance of the Memset self-managed firewall product providing additional coarse-grained security for VMs and virtual networks. Particularly useful in the initial stages of set-up where security controls are in the process of being configured.
What next?
Contact our technical sales team today for a free, no-obligation, low-stress technical sales consultation. We strive to make purchasing public sector services as simple as possible.
Request a call back
Email Us
Live chat
Organisations who we've helped





Official over PSN
Our technical sales team can help with any PSN related queries you have. Contact them today for a free, no-obligation, low-stress technical sales consultation.
The PSN is the government's high-performance network, which helps public sector organisations work together, reduce duplication and share resources.
We are proud to be part of the network and helping the UK government achieve their objectives. The Public Services Network (PSN) is substantially reducing the cost of communication services across UK government.