Secure data exchange between Internet and PSN
Memset's revolutionary Internet to PSN Gateway enables flexible and secure government data exchange between Internet and PSN-Connected Infrastructure.
Bandwidth Mbps
Changes
Connections/s
Total Connections
10
10
5
2000
50
15
25
3000
100
20
50
4000
250
25
125
5000
400
30
200
6000
Get In Touch
Service Architecture
Features & Benefits

Secure
Create citizen-facing services while maintaining data security. Memset's accredited Internet to PSN Gateway provides a secure way to transfer complex traffic between Internet and PSN-connected hosted infrastructure.

Flexible
Designed to provide affordable secure layer 1-3 communication whilst minimising compliance obstacles to agile or rich interaction. Allows purchasing organisations to take advantage of modern DevOps business processes and cost/performance optimal solution architectures.

Accredited
The Internet to PSN Gateway has been accredited by the PSNA so only requires a minimal ITHC by the customer themselves architecturally saving a lot of time and resource.

Cost Effective
The solution enables customers to minimise the number of servers and infrastructure required within a PSN environment, saving money and decreasing the complexity of project implementation.
Memset Government Community Cloud
All customers require servers within our Government Cloud IaaS (powered by OpenStack) to utilise Memset's Internet to PSN gateway. Our UK-owned and UK-operated public cloud platform provides Government customers with access to flexible, cost-effective, highly-secure and scalable IaaS virtual machines. Customers have the added assurance of using a Community Cloud; a data zone dedicated solely to Government customers.
Powered By
Learn more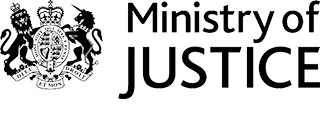 MOJ Deploy Memset's Internet to PSN Gateway
By partnering with Memset, a major system integrator was able to make use of the Internet to PSN Gateway to enable agile, cost-effective and high-bandwidth interaction between infrastructure deployed in the Corporate (Internet-facing) and PSN-connected zones for their end customer; a service provider related to the Ministry of Justice Community Rehabilitation Companies.
Learn more
What next?
Contact our technical sales team today for a free, no-obligation, low-stress technical sales consultation. We strive to make purchasing public sector services as simple as possible.
Request a call back
Email Us
Live chat
Organisations who we've helped





Official over PSN
Our technical sales team can help with any PSN related queries you have. Contact them today for a free, no-obligation, low-stress technical sales consultation.
The PSN is the government's high-performance network, which helps public sector organisations work together, reduce duplication and share resources.
We are proud to be part of the network and helping the UK government achieve their objectives. The Public Services Network (PSN) is substantially reducing the cost of communication services across UK government.
Frequently asked questions
What is included in each package?
Bandwidth
This is the bandwidth that the bridge will allow to transit
Changes
Defined as creation, update or deletion of a single mono-directional rule, ie. 'incoming port -> target IP, target port'
Connections /s
This is the maximum number of new connections per second
Total Connections
This is the total number of connections supported
Do I have to buy other Memset services to use the Internet to PSN Gateway?
How do I get technical support?
A secure online Portal will enable you to raise a support ticket for our technical support team. Standard support response times is 2 hours.
Is there a set-up charge?
Yes, there is a set-up cost of £600, which includes four hours deployment time and two conference calls of two-hour duration with the customer.
Is evidence required to allow use of the Internet to PSN Gateway?
How long does the Internet to PSN Gateway take to set up?
Standard provisioning time is 7 working days. De-provisioning time is also 7 working days. There is no termination cost for this service. For full terms and conditions, please see here.