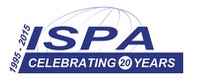 Award-winning provider of hosting services to enterprise and public sector via the G-Cloud framework, Memset have today announced they were crowned 'Best Dedicated Hosting Provider 2015' at the 17th Annual UK Internet Industry Awards, the ISPAs last week.
The ISPA awards are the UK's longest running Internet industry awards, celebrating innovation and best practice in the UK Internet industry.
The 'Dedicated Hosting' Award is one of the most prestigious awards to win, as the winner is determined by months of independent testing carried out by ISPA partner Thinkbroadband. 
The technical testing which was performed in the spring 2015 required entrants to host a binary file on a dedicated server for a period of 6-8 weeks.  The tester periodically downloads the hosted binary test file in order to measure the performance of the service, in particular, download speed and availability.
Memset were also required to complete value-added forms to support the testing results outlining available support levels, value for money, guaranteed uptime, security credentials and more.
On winning the award, the judges said: "We were impressed at how Memset offer hassle-free, high-quality hosting, with a strong UK base and sustainability at its core."
Kate Craig-Wood, Managing Director of Memset said: "Winning Best Dedicated Hosting Provider is a huge achievement and testament to the hard work of the entire Memset team, especially our Ops team who continue to work tirelessly to ensure uptime for our customers."
"In fact, since we've moved to our Dunsfold site in 2014, we've had 100% uptime, as confirmed by Netcraft. Having our approach and efforts recognised is fantastic," concluded Craig-Wood.
-ends-