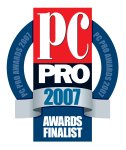 Memset, the award-winning dedicated web hosting company, looks to retain their title as the Best Web Host in the annual PC Pro Service and Reliability Awards.
The awards are the most comprehensive guide to customer support and product reliability in Europe, let alone the UK, compiled from the UK's largest independent survey of IT customer satisfaction.
Already taking the prestigious title of Best Web Host in the 2006 PC Pro Awards, Memset is looking to continue their reign of this highly influential title. The managed web hosting provider has also been recognised for their innovative environmental initiatives implemented throughout the year by being short-listed for PC Pro's new awards category of 'Environmental Innovator'. Memset will find out if they have been successful in both categories at the awards ceremony being held at the Science Museum on the 4th December 2007.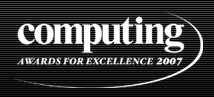 Memset were also delighted to be recognised in the annual Computing Awards for Excellence 2007, being shortlisted in the 'Best Small Business IT Strategy' category. The Web host has made the shortlist thanks to their their innovative approach to systems development, good use of Open Source Technology to improve business efficiency and for their launch of their Xen-based Miniserver product, the UK's first hosted virtual dedicated server solution to be operationally indistinguishable from a normal server.
The award nominations come hot on the heels of Memset recently winning the 'Impact of Technology on your Business' category at the British Chambers of Commerce South East Awards, and subsequent entry as a finalist for the national award in that category.