Memset, leading British SME supplier of cloud hosting services has received two nominations in the inaugural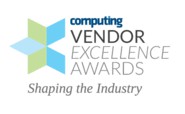 Computing Vendor Excellence Awards.
Organised by highly respected industry title, Computing, the annual Computing Vendor Excellence Awards celebrate the achievements of the technology vendors and service providers who are leading the field of enterprise IT with innovative products, services and solutions that underpin and drive success in both business and public sector organisations. 
Memset's enterprise cloud storage solution, Memstore has been named as a finalist in the Enterprise Storage Award category.  Memstore is an innovative cloud storage solution developed by a small team of developers at Memset. The product punches above its weigh it terms of functionality and features and offers British customers the option to keep their data safely in the UK within a wholly owned and headquartered British business.
Memset were also delighted to receive a nomination for Cloud Data Centre Provider of the Year, after meeting the judges' criteria for data centre providers who can demonstrate robust capability, security that delivers peace of mind, and robust compliance capability for regulated industries.
Speaking of the recent nominations, Kate Craig-Wood, MD of Memset said: "We're delighted to be recognized by Computing in their inaugural Vendor Excellence Awards. The Memset team have all really worked hard in ensuring that our products and services are of exceptional quality and meet the ongoing requirements of our customers."
She continued: "Adapting our services for the public sector via the G-Cloud project especially enduring the compliance and accreditation process which was hugely gruelling for an organization of our size, but it has definitely been worth going the extra mile to provide confidence in the security of our products."
As a G-Cloud approved supplier to the UK government, Memset are the only wholly UK-owned grass-roots SME to have successfully achieved the highest security accreditation possible for their hosting platform. As part of the accreditation process, Memset constructed their own next generation, high-security data centre, complete with IL4-appropriate security controls, highly efficient cutting-edge cooling systems and redundant power and networking. 
The winners will be announced at a fabulous afternoon awards ceremony, to be held at the Royal Garden Hotel in London on 10th July 2015.
-ends-