Realise the cost and energy savings today from migrating with ease to a virtualised environment
A major attraction of cloud computing is the idea that companies can simply move their applications to a cloud provider, saving money and offloading the headache of maintaining their applications. In reality though, many businesses have been slow to migrate to the cloud due to the challenges of transferring legacy software and systems to new servers.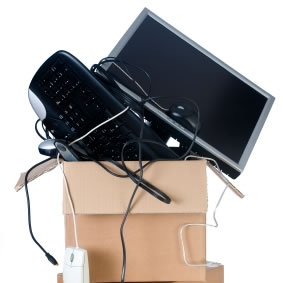 But IT hosting specialist, Memset, no longer sees migration as a hurdle to moving to a more cost- and energy-efficient virtualised environment. They have partnered with SEM Solutions, a company that has eight years experience in migration to enable businesses to take advantage of the cost and environmental savings to be gained through a cloud-based model.
Kate Craig-Wood, MD of Memset said: "Previously we've had a lot of customers who have wanted to move to Memset, but the perceived difficulty of migration compared with a few hundred pounds in savings didn't make a compelling enough reason for them to move across. But now, through partnering with SEM Solutions, Memset are able to make the savings accessible to everyone with specialists taking care of the hassle of migration."
Simon Mohr, MD of SEM Solutions said: "The migration market is definitely one to watch.  As more businesses are looking for better value from their hosting providers, we're going to see an increasing number of businesses wanting to migrate a wide range of applications, databases, system files, web sites, mailboxes and more."
The biggest headache for CIOs is downtime when a migration takes place, and Mohr believes that "using a specialist can minimise the downtime experienced which can be under 30 minutes."
SEM solutions provide Memset with carefully planned migration solutions from Linux and Windows platforms into a cloud based pricing model managed by Memset's skilled team. Additionally, if the new customer wishes to carry out the migration tasks themselves, SEM solutions offer to support the operation.
Craig-Wood believes that by making migration easier, this is just one step closer to corporate data centres becoming a thing of the past. "You wouldn't have a power-generation department to buy your electricity, so why have a data centre when those resources are available on-demand more cheaply than you can do it yourself," said Craig-Wood.
"The longer-term focus is definitely on virtualising entire data centres on the cloud so that applications can simply be switched over.  It is vastly more environmentally friendly to have your web applications, databases, emails and so on hosted through a large-scale virtualised cloud environment," she concluded.
For examples of Memset's customers are saving over 50% on their IT hosting spend by migrating to the cloud, see www.memset.com/it-hosting.