British Standards Institution (BSI)
The BSI is a highly regard UK Accreditation Service that in their own words "helps organisation make excellence a habit". They asses a businesses' management system against various criteria, dependent on the accreditation being sought.
Memset are proud to be certified by BSI for all three of our ISO certifications.
ISO 27001:2013 Information Security Management System
An internationally recognised standard, which governs the protection of personal records and commercially sensitive information. This ISO standard certifies that our management system conforms to the rigorous security standards, in particular for managing security risks.
This accreditation consists of 114 controls and applies to the entire architecture of our Information Security Management System.
We have implemented a complete version of ISO 27001:2013, excluding no controls. The Statement of Applicability (SoA), which can be viewed here, allows certified parties to determine which controls apply to them and how they are managed within our organisation. This document can be used as assurance of the controls validated as part of our ongoing assessment process.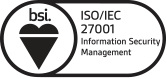 For more information see our information security page. You can also download our ISO27001 certificate.
ISO 9001:2015 Quality Management System
A ISO standard certifying our management systems providing you with confidence in our internal operations; corporate governance and supplier relations.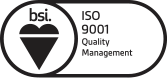 ISO 14001:2015 Environmental Management System
This shows our commitment to environmentally conscious hosting and we are proud to have held this accreditation since 2013.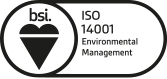 View Memset's ISO 14001:2015 certificate or for more information see our green IT page.
PCI-DSS
Memset's PCI-DSS (Payment Card Industry – Data Security Standard) Service Provider accreditation means we are able to support customers with e-commerce requirements or a requirement to process online payments. Our accreditation is currently scoped to Requirements 9 (Physical Security) and 12(Security Policies and Governance.) We have been assessed and accredited by an external QSA, providing an additional level of assurance over our controls.
If you would like copies of our PCI Attestation of Compliance (AOC) please contact our technical sales team sales@memset.com
PSN Certification
The Public Services Network (PSN) is substantially reducing the cost of communication services across UK government. PSN is creating one logical network based on industry standards, and a more open and competitive ICT marketplace at the heart of the UK public sector. We are proud to be part of the network and helping the UK government achieve their objectives.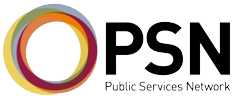 Cyber Essentials
Cyber Essentials is a provision of requirements set out by the Cabinet Office and NCSC specifying the technical controls for IT infrastructure. Focussing on 5 technical control themes; Firewalling, Security Configuration, User Access Control, Malware Protection and Patch Management.
Memset's security controls have been accredited to meet this set of requirements, all of which are managed in line with our ISO, PCI and PSN controls and integrated security management system.