Case Studies
See Why Our Customers Choose Memset
We provide value to our customers every day. But don't take our word for it. Read our customer success stories to learn how leading businesses are finding unbeatable value, performance, security, and reliability with Memset.
Business Services

Intern Avenue is the first professional hiring platform designed to connect the most talented students and graduates with employers instantly; and is positioned to fill the large gap between Facebook and LinkedIn. read more...

Prolog Print Media, provide software independent epayslip services to around 200000 employees in a number of leading UK businesses. read more...
Digital Agencies

Itineris is a multi award winning digital marketing agency with the ultimate goal of growing your business online. read more...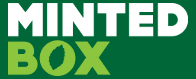 Minted Box is a team of expert developers who love to help agencies and designers transform their creative ideas into precise, reliable and efficient websites. read more...

Ambrose Fox, a west country web solutions company, prefers to work differently to other web design companies. They talk your language and create solutions around your needs. read more...
EDUCATION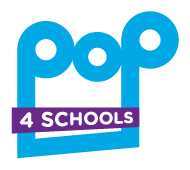 Pop4Schools is designed to enable children and young people to integrate curriculum subjects while learning about what takes place in the commercial music industry. In a simplified model packed full of resources, they can begin learning how to write, record and perform their own songs, whilst also discovering what it takes to get a song commercially released and to then go on to be successful. read more...
ECOMMERCE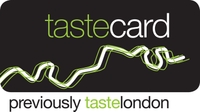 Tastecard is the UK's leading diner's club offering 50% off or 2 for 1 meals at thousands of UK restaurants. Tastecard has over 800,000 members! read more...

Lush Fresh Handmade Cosmetics made its name by inventing and selling pioneering beauty products, such as the iconic bath bomb, shower jellies and solid shampoo bars. Its organic, fresh and eco-friendly values have made it a growing player in the UK's £15 billion cosmetics industry. read more...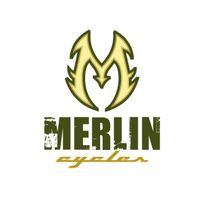 Merlin Cycles is one of Britain's foremost retailers of bikes and cycling accessories. Cycling in the UK is a growth market, spurred on by the government's cycle-to-work scheme, London's "Boris bikes" and Bradley Wiggins becoming the first Briton to win the Tour de France. The UK's cycling industry has recently been valued at £3 billion per year, with 13 million of us regularly getting on the saddle. read more...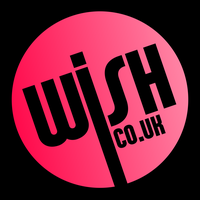 Wish.co.uk is one of Britain's leading gift experience websites. Offering everything from hot air balloon flights to zombie boot camps, it has become massively popular, helped by positive press coverage and complimentary tweets from celebrities such as Stephen Fry. read more...

Major Travel Plc is a totally independent, family run business that has been providing specialised worldwide travel services since 1974. Major Travel Plc has established relationships with over 50 airlines and other significant travel partners. read more...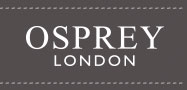 Osprey London, founded in 1980 is a privately owned British-based luxury leather, lifestyle and retail company. An internet pioneer, the company launched ospreylondon.com, its first e-commerce website in 2005 to meet the growing online demand for their luxury leather goods. read more...
FINANCIAL SERVICES
Safeloans has been trading since 1989 and has over 20 years of experience in the credit industry. They offer short-term loans and are passionate about helping people who need a bit of extra cash before payday. read more...

Ultracar specialise in car leasing for people with bad credit. They accept CCJs, IVAs, Bankruptcies, with a massive range of vehicles in stock. read more...
GENERAL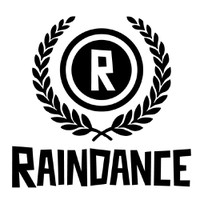 Raindance run Europe's largest independent film festival (Raindance) and a film training programme including Britain's largest postgraduate film degree. They also have a membership programme that offers information and advice on all things film-wise. read more...

Hitched.co.uk is a free wedding planning website with guides that help visitors with every aspect of getting married from the engagement through to the honeymoon. read more...
MARKETING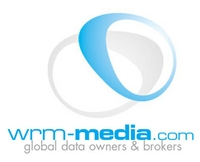 WRM-Media are specialists in email marketing and lead generation services, with an email database with over 20 million addresses worldwide. Email marketing services and solutions with international opt in email data lists in over 200 countries. read more...
PUBLIC SECTOR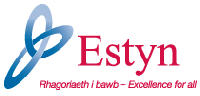 Estyn is the office of Her Majesty's Inspectorate for Education and Training in Wales. They are independent of, but funded by, the National Assembly for Wales. The purpose of Estyn is to inspect quality and standards in education in Wales. read more...
Staffordshire County Council are significantly transforming their social services and required an immediate short-term IT solution for an innovative new service. read more...

National Citizen Service required hosting for their website to roll out a pioneering scheme which, it is hoped, all 16 and 17 year olds in England will eventually undertake. The scheme is completed in three parts, including an outward-bound week, a community action project and a graduation ceremony where young people receive a certificate signed by the Prime Minister. read more...
PUBLISHERS

Private Eye is the UK's number 1 best-selling news and current affairs magazine edited by Ian Hislop. It offers a unique blend of humour, social and political observations and investigative journalism. read more...
SOFTWARE-AS-A-SERVICE

Artifax is a leading provider of event management software with over 650 clients worldwide. The company has been trading for more than 25 years and teamed up with Memset to host their flagship product, Artifax Event, used internationally to handle the management of performing arts centres and festivals, theatres, museums and galleries, conference and banqueting venues, civic facilities, visitor attractions and places of worship. 
 read more...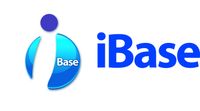 Headquartered in London, iBase Systems Ltd (iBase) is a UK leader in the development and delivery of software solutions that streamline the collection and distribution of data, increase productivity and deliver cost savings, improved customer service and enhanced management control. read more...
Last updated 8 June 2015, 15:13 GMT