Business Web Hosting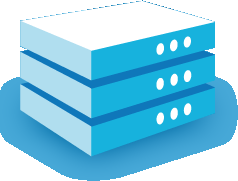 Our Business Web hosting service is an all-inclusive hosting package that gives a business everything it needs to host their main website and email.
This is a fully managed service which means that our expert technical support staff are here to help with any issues that might arise, and that we are keeping an eye on your Web site 24 hours a day.
Included Features
We provide everything a business should need to host its main Web site and email, including:
Dedicated virtual machine resources.
PHP, CGI, Perl, Python.
MySQL databases.
Comprehensive cPanel control panel.
POP3/IMAP email with Web mail interface.
Email spam filtering & virus scanning.
Web logging with graphical interface and stats.
Full security measures.
99.95% single-site network uptime guarantee and 24/7/365 monitoring.
Managed backups and RAID resilience.
Fully managed support including 24/7 emergency cover.
Domain names & transfers
If you already have a domain name then you will need to transfer it to our name servers. Once you have purchased the business Web hosting package we can help you make the transition. We can also help you transfer the site, and make the changeover seamless with no downtime.
If you do not have a domain name already then you will need to register one. We also offer a competitive domain registration service.
Hosted exchange
We do not support Microsoft Exchange hosting as part of this package, but we can provide you with your own dedicated exchange server. Please contact sales for information.
Note: Prices exclude VAT.