MemShell is disabled by default. To to enable it, follow the steps below.
1. Log in to the control panel and chose 'Services' from the 'My Account' menu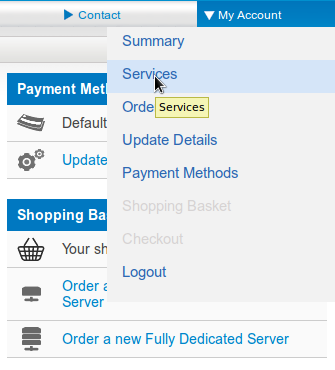 2. Click 'Manage' next to the server for which MemShell is to be enabled:

3. Click 'MemShell Settings':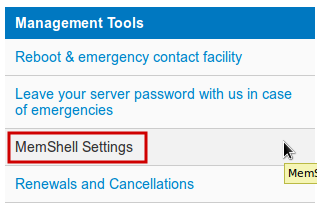 4. Finally, click the 'Enable MemShell' button: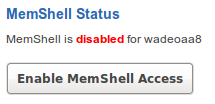 A password will be generated. Keep this password secure as it is not recoverable - you can only set a new password.
Last updated 11 June 2015, 09:19 GMT