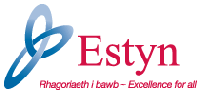 The Issue
Estyn is the office of Her Majesty's Inspectorate for Education and Training in Wales. They are independent of, but funded by, the National Assembly for Wales. The purpose of Estyn is to inspect quality and standards in education in Wales.
Estyn had been reviewing its ICT strategy with a view to improving business continuity, and felt that cloud technology was now sufficiently robust and mature enough for consideration.
Short-listing eleven suitable providers from the G-Cloud's CloudStore, Estyn were seeking a Platform as a Service (PaaS) provider to host their Microsoft Sharepoint project and other key business systems.
The Solution
Estyn selected Memset based on cost and capability, together with their G-Cloud IL2 accreditation. Memset is one of only a handful of suppliers currently listed in the CloudStore who hold IL2 accreditation, proving they have the relevant security processes in place to supply government departments like Estyn. Keron McCormack, Finance Officer of Estyn, said We have to be able to confirm accreditation as an audit requirement and for data assurance purposes.
Memset has provided and also maintains the infrastructure for Estyn, initially consisting of 14 Miniserver VM virtual serversand 2 dedicated serverson monthly contracts, though the expectation is that the services will remain live for some years.
Estyn is using a private cloud to begin with for the new Sharepoint 2010 platform, which is currently hosting Estyn's Virtual Inspection Rooms, required to support their Inspections of Education providers in Wales. This will soon be rolled out to include their intranet and additional applications, where Memset will provide a hybrid solution of public and private cloud for Estyn.
Choosing Memset as the foundation for their private cloud strategy means Estyn will benefit from the large OpenStack ecosystem of innovation, plus a common architecture between their private cloud and some of the leading public clouds, empowering them with choices.
By late 2013 more key business systems have been outsourced to the cloud, reflecting the success of the solution provided by Memset.
The Benefits
There are many factors that can put data at risk, and one of the reasons Estyn decided to outsource their IT infrastructure was to achieve a more robust business continuity plan. Memset provides unmetered managed backup solutions that reduce risk and can also minimise the impact of business disruptions. By restoring data quickly and completely we can maximise Estyn's ability to operate, both short and long term.
Having a well planned backup strategy is an important part of Estyn's overall disaster recovery plan and partnering with Memset provides Estyn with all the components needed to effectively recover and protect their vital data.
In addition, Estyn has relished the chance to buy computing services online and on demand. The ability to scale up and down in response to demand will have a considerable impact on their IT budget and frees them from the tasks of software and hardware management and replacement, at no additional cost.
The Client Says
For public sector customers similar to Estyn looking to use the G-Cloud framework for their PaaS needs, Memset appears to provide a good fit. Their attention to detail, from set up to operation, is absolutely meticulous, and the ongoing maintenance provides the peace of mind that any business requires. Our relationship with Memset is still in the relatively early stages but we have been very satisfied with the service received to date concluded Keron McCormack, Finance Officer of Estyn.
Last updated 21 April 2016, 07:25 GMT