An incredible Windows hosting deal...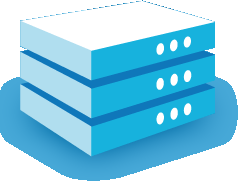 Virtual SSD Miniserver VM8000 with free Windows 2008 Server R2 and WebMatrix 2 pre-installed.
2 x Xeon Cores
4 GB RAM
40 GB SSD RAID 1 disk space
Windows 2008 Server R2 Standard Edition 64-bit (free!)
Microsoft WebMatrix 2(pre-installed!)
SSD based disks allow up to three times the read and write speed of normal SATA based disks, enabling much better website performance. WebMatrix 2 is pre-installed and, as this framework allows you to install and manage software such as Wordpress, Drupal, Joomla, Moodle and Dotnetnuke, you can deploy platforms and websites quickly for your customers.
To find out more about WebMatrix 2 please visit Microsoft's WebMatrix site.
Special Offer: Windows VM8000 with SSD disks for $95.50 per month (+VAT) CONFIGURE
2012, all rights reserved. Microsoft and Windows Server are registered trademarks of Microsoft Corporation in the United States and/or other countries.