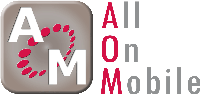 The Project
"Where there's muck, there's brass," says Phil Garvey, CEO of AllOnMobile, the UK's number 1 provider of mobility solutions for large outsource contractors, including many projects local councils around the country.
By the end of 2015, his app-based job management system is set to manage one in four of the UK's domestic properties providing real time communications with the waste trucks on the streets. To ensure this delivers information securely and reliably back to local councils and their contractors nationwide, Phil's team put their trust in Memset to host the solution in its cloud.
The Background
Phil explains: "We are now deployed in refuse vehicles across the UK, sending data down to trucks about which rounds to cover and supplying specific notes on certain properties. We then deliver data back, through Memset's cloud, to the contractor and the council third-party CRM systems."
"This shows their GPS position, their progress on the round and even photos they've taken of bins they could not empty. By using this technology council staff have up-to-date information to answer questions should a homeowner call up."
But AllOnMobile's job management isn't just confined to rubbish. Around 2,000 companies across the UK and Europe use AllOnMobile. The company has monitoring contracts with many of the UK's largest outsource service organisations and others use it for everything from parcel deliveries to managing repairs and installations.
"We are a large scale 24/7 operation," says Phil. "Just like a telephone system you have to know it's always there. Since moving to Memset, to the best of my knowledge, it always has been."
We chose Memset because…
Phil says: "We had been with other third-party hosting solutions before but after migrating to Office 365 as a test of what the cloud can do, we decided to go totally onto the cloud because of quality, reliability and cost."
"What we liked about Memset is they own up if they've got an issue and help us fix it really quickly. That's been really noticeable. They are very proactive in letting us know about potential issues so we've never moved from a drama to a crisis."
He adds: "We judge our suppliers not on how they perform when everything is going well but how they perform when issues arise. With IT it is always a question of when that happens, not if."
"Memset also provide a solid foundation for our service. For instance their security is second to none. It is vital for us to know that Memset take care of all this in the background."
The end result…
Since AllOnMobile's infrastructure was moved from an in-house operation to Memset, Phil says the service has run seamlessly.
The number of transactions through the servers is doubling month-on-month but the Memset solution scales to provide the required throughput for customers.
Even having to change to larger servers a year ago, due to unforeseen growth, went smoothly with Memset's assistance.
And he explains: "We needed a business partner that could not only advise us but deliver in challenging timescales. As many of our customers work in the Public Sector it was important for us to work with an environmentally conscious supplier. The Memset Green IT strategy combined with their credentials for the G-Cloud is a strong focus in our sales campaigns."
In a nutshell…
Phil cites three main reasons why AllOnMobile chose Memset. He says:
"The clever stuff is not what you see on the mobile, it's what is hosted on Memset. All the management is done via the Memset hosted servers and we can reconfigure everything within our app from the back end."
"They talk to us in a very sensible way and their documents really mean things to my technical team. Their pricing is also reasonable."
"We bid for a lot of Government contracts and when we name Memset and point people to its website, you always get a tick in the box and that's very important."
And finally…
Phil offers this advice to anyone thinking of moving to the cloud. He says: "You can never plan enough but then just implement it fast. Understanding your scalability requirements and planning a year or 18 months out is vitally important."
Last updated 25 August 2015, 08:14 GMT